Introduction
  Shin Chang Co., Ltd.was established in 1968. It is a manufacturer of various types of printing inks at early stage . In order to ask for the stabilities of the products and markets, later we began the full-time production of the gravure-printing ink. Our products pass the test of Rohs ,EN-71 and Phthalates etc. Meanwhile, because of its stable quality, reasonable price and great service, Shin Chang Inks is supported by many customers in Taiwan and abroad.
  Our company has a good foundation in the field of R & D, production management and sales performace etc. We also devoted to the renewal of various types of equipment and strengthen R&D ability of the new products to fully meet customers' demands. In addition to expand international market and serve customers, extend our business to overseas, such as market of China in 1997, set up the production factory in Shanghai , Zhejiang successively , and set up the Vietnamese factory again in 2007, the cloth builds and sells the stronghold. Do good business in Taiwan and take a broad view for our ideal and goal we operate.
  Looking forward to the future, we will adhere the spirit of management of the quality , service , innovation , progress continuously, that is to say to achieve the highest quality , serve our customer , innovative technology and making strong progress.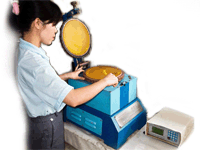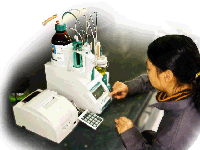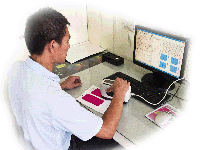 History
1968 ─Shin Chang Co.,Ltd. was established on Hua Hsin St.,Chung Ho, Taipei County, It produced inks for cellophane.
1969 ─PVC ink was produced.
1973 ─PU color paste was produced due to the popularity of PU leather in the market.
1975 ─Ms. Lee Tsai Chiao Er was appointed as the chairman by board of management, and Mr. Li Hsin Hsiung was appointed as the general manager.
1976 ─LDPE, HDPE, AL inks were produced.
1979 ─In order to expand production, the factory moved from Chung Ho City to the current address in Taoyuan County.
1980 ─Set up contact office on Hsin Sheng S. Rd. in Taipei.
1983 ─Ink of wall paper was produced and sold.
1984 ─OPP and CPP printing ink was produced for the market.
1988 ─R&D of PET and NYLON ink was successful. Later, it was produced.
1989 ─For excellent efficiency of management, migrated company to the same place with factory in Kuei Shan Shiang, Taoyuan County.
1997 ─Shanghai Shinchang Printing Ink Co., Ltd. was established in Feng Xian ,Shanghai.
2002 ─Zhe Jiang Yow Chang Printing Ink Co., Ltd. was established in Jia Shan ,Zhe Jiang Province.
2004 ─Set up branch office and warehouse in Dist. Go Vap in Vietnam.
2007 ─Shin Chang (VN) Co., Ltd. was established in TDM B.D. Vietnam and began production in the next year.
2009 ─Water based ink was researched and developed.
About Us